HELLO! and WELCOME!
and
thank-you for checking in...
If you don't know me...
I take the clangs of NYC construction, sporadic beep beep of horns, whirring of some type of unidentified machine that never seems to stop, then mix in some occasional cabbie shouting expletives, the bass thump thump thump from a car passing in the night, the bar or stadium cheers for a Yankees home run and..., and am surrounded by music!
If you do know me...
well, you already know all that!!!
I try to keep the music great, the story interesting, the visuals stimulating, and the movement fresh - and then wind them into a spectacular melange.
June 22, 2017 at 3 pm
Belvedere Chamber Music Festival
Grace-St. Luke's Espiscopal Church
Memphis, Tennessee
Murmures Féeriques
(en mémoire de George Harpham)
is inspired by a summer walk in Paris (with Sylvaine Hinglais and George Harpham) through the Jardin du Luxembourg at l'heure bleue. The enchanting soundscape created by birds chirping, pulses of katydids, leaves rustling, a distant brook, and the crunching stones is a reminder of the unseen natural world that surrounds us - perhaps it's the murmurs of fairies?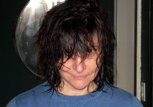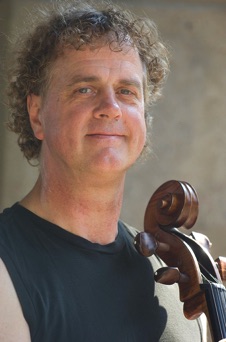 Murmures Féeriques
for solo violoncello
performed by
Craig Hultgren
5 Morceaux en forme du Tango
duet for violin and violoncello
performed by
Zentripetal
Jennifer DeVore & Lynn Bechtold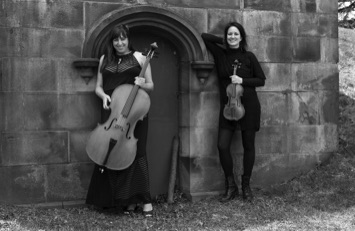 June 8, 2017 at 9 pm
Bar Thalia at Symphony Space
2537 Broadway
New York, NY 10025
Free - one drink minimum
5 Morceaux
en forme du Tango
features 5 short pieces that go:
slow, slow, quick, quick slow.