Translator (with Carina Beckerman) for Keys at The Drawing Room, Brooklyn, NY
Concrete Timbre, December 2015
Written by August Strindberg. Translated by Carina Beckerman & Ann Warren.
Keys (Himmelrikets Nycklar) written in 1892 by August Strindberg, is a fantasia where a heartbroken & lonely sculptor grieving for his dead children joins a doctor and an aged and forgetful Saint Peter on a surreal journey to the afterworld in a hopeless quest for the key to heaven.
The 3 set out on a quest through phantasmagorical landscapes encountering various mythological, fairy-tale, and literary saga characters including: Narcissus, Thersites, a fat and practical Don Quixote, an emaciated and idealistic Sancho Panza, Cinderella, Tom Thumb, the Old Hoberg Man, several Shakespeare characters at Romeo and Juliet's silver wedding anniversary, as well as nymphs, fairies, dwarves, frogs, and eventually the Pope. We experience a father's memories through the clamor of sounds, sights, and rhythms that embolden him to fulfill his destiny.
Moral: Build now a heaven of your own on earth but trust not any who rattle with its keys.
Writer/Translator for Un Lieu de Vie at Gallery MC in New York, NY
concrete timbre & d'moiselles, October - November 2014
Un Lieu de Vie is an experiential piece that is loosely based on the 1917 Jean Cocteau - Erik Satie - Pablo Picasso collaboration of Parade. It represents the collective memory of Erik, an eccentric, memory-starved, and lonely New York artist who seeks glimpses of the past while wandering the streets of Manhattan. Through Erik's rumination, we are transported to specific locales at various stages of his life. We experience Erik's memories through the clamor of sounds, sights, and rhythms that embolden him to fulfill his destiny.
Composer/Translator/Director for Coq tôt at Theater for the New City, New York, NY
Concrete Timbre, August 2013
This work features six compositions inspired by French avant-garde artist Jean Cocteau (1889-1963). These pieces evoke his nonconformist interpretations of painting, poetry, dance, and music. Cocteau liked to mix and blend all media, and so it is with this production. It is a mélange of electronic noise, modern dance, narration, traditional music, and video projection. It is surreal, absurd, challenging, and indefinable, like Cocteau himself. (Karen D'Onofrio, Electronic Link)
Rather than revive Cocteau's considerable output, the artists take their cues from him in original, creative ways. In two vignettes, the one-way hysterical telephone conversation he dramatized now has a back story, while in another is shiny red apple. The "Beast" so poetic and magical on film is now the hidden beast in all. The ballet depicting a wedding party at the Eiffel Tower becomes a playlet with dire consequences. Cocteau's opium addiction is clinically and physically dissected. Any depiction of this highly visual artist must involve movement and these performers do so whether in sorrow, confusion or joy. (Patricia Contino, www.Flavorpill.com ).
Translator for Folie Pure at Theater for the New City, New York, NY
Concrete Timbre, August 2012
Written by Sylvaine Hinglais. Translated by Ann Warren. Directed by Eleonore Dyl. Performed in French with English titles.
Our highest recommendation. With hints of Ionesco, Giraudoux, Genet, and Artaud, this wildly original play looks at its characters through a 52nd story window as their fantasy world is shattered. Performed in French with helpful sub-titles in English. This is a theater of the imagination, creating its own world as these characters create theirs – but enacting the inescapable connections between our most fanciful creations, and the imperatives of time, lust, and yearning. (Ronald Gross, New York Theater Buying Guide).
Mime, comedy, drama, dance, live music, video... Folie Pure looks like anything but a regular play. In order to explore themes such as human relationships, the concept of home, and the notions of territory and borders... (Manon Paulic, French Culture Guide).
Composer/Creator for Dziewczyna at The Consulate General for Poland, University Settlement, and Here Arts Center, and Nicu's Spoon Theater, New York, NY
Concrete Timbre, January 2011 and December 2011
It's 1956. The iron curtain is up. In Poland, jazz is emerging from the underground, seen as a symbol of freedom and liberation. Poland hosts its first ever Jazz Festival. Revolts are occuring in the Eastern bloc. During protests demanding the government release the jailed Cardinal Wyszynski, four-year old Elżbieta's father is arrested and disappears. Through flashback vignettes, live jazz, classical, and electronic music, videos, and historical photography, we witness Elżbieta's scarring memories, share her poignant reminiscences, and observe her actions as she chronicles her life in search of her father and her self. In a time where identity was officially stamped by Big Brother but was defined and realized by the people, Elżbieta discovers more than just the whereabouts of her father, but discovers what it means to be Polish. (Culture.PL - Polish Cultural Institute).
Playwright/Director for Equal Protection at Theater for the New City, New York, NY
Theater et al. August 2001
Equal Protection is an unusual family story, neither celebrating warmth nor laughing at dysfunctionality — neither the Waltons nor the Simpsons. It focuses on a retarded girl, now grown pretty nearly to adulthood and still living with her mother in rural Michigan while her father has long since left, her brother has married and divorced, and her sister has moved to Detroit to pursue a TV career. And this is not just a simple drama about relationships — it's a unique kind of murder mystery. ...Ann Warren's play is built on characters, especially those of sister Natasha and brother Alex, both torn between wanting to have lives of their own and guilt over leaving their mother behind to care for the difficult Natalie by themselves. The actors are outstanding all around, but especially Clark and Rejeski in these two roles. The play also has a deft touch for the personal crises and conflicts that families keep intimately secret behind their walls. (Joshua Tanzer, www.offoffoff.com)
Translator for Secrets of the Yellow Room at New York Performance Works Studio, New York, NY
Theater et al. Written by August Strindberg. Translated by Ann Warren. Directed by Brian Rogers. August 1999
This year's edition of the New York International Fringe Festival boasted no fewer than three productions of Strindberg plays, but this was only truly successful tribute to the author's 150th birth anniversary. The first reason was Ann Warren's superb translation, transliteration usually being the weakest element in Strindberg presentations in English. (David Lipfert, www.totaltheatre.com ) Production was winner of FringeNYC Overall Excellence Award.
more to be added soon!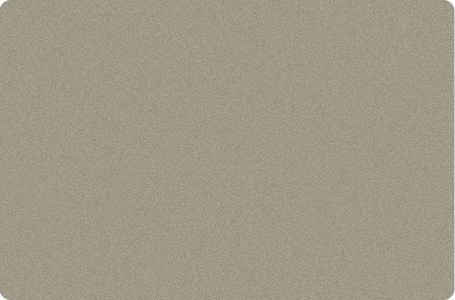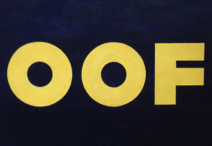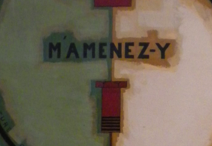 Sometimes I write words instead of music!
now, in the works...
I'm translating some really interesting texts from French to English at the time...,
stay tuned!